Home / Wood
WOOD
Hardwood, SPC 100% waterproof flooring, staining, refinishing, and more.
*Tap the squares below for more info*
SPC 100% Waterproof Flooring
An SPC vinyl floor is 100% waterproof and adds stability, dent resistance, and structure to commercial or residential flooring. The main component of SPC flooring is limestone (calcium carbonate), PVC Powder and Stabilizer. It is much more stable, waterproof, fire resistant, and harder wearing than WPC & BPC Vinyl Flooring and is the latest ecologically sound vinyl flooring option available.
*Tap the blocks below for more info*
One of the main advantages of SPC vinyl floor is that it is 100% waterproof. The general construction of this flooring material is fabricated in such a way that this flooring option is one of the most versatile. It is no surprise that this flooring option is quickly becoming the standard for many flooring jobs.
SPC vinyl flooring is a new type of eco-friendly flooring developed for the increased demand of world markets for NEW hard wearing flooring. It features zero formaldehyde, which makes it mildew proof and moisture proof, advanced fire resistance, stain resistant, anti-slip, 100% waterproof and is very easy to install, these engineered luxury vinyl planks use advanced technologies to beautifully mimic natural wood and stone at a lower price point and will be the future of flooring.
MULTIFAMILY
Restoreafloor Los Angeles offers flooring services for multifamily homes, specializing in several flooring options.
Bolon Woven Vinyl
We are pleased to now offer Bolon Woven Vinyl among our flooring options. Bolon Woven Vinyl is incredibly quiet, easy to clean and crafted from recyled materials. It has become the standard for many upscale office space.
Sanding
Many people have beautiful hardwood hidden underneath their carpets, and all they need is to sand & refinish it to completely transform their floor. It is a much simpler and less expensive option for floor revitalization.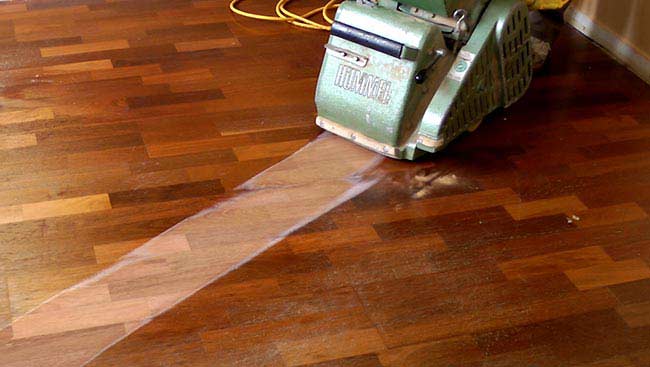 HARDWOOD FLOORING
We have access to the best manufacturers and lumber yards in the world. Our suppliers carry ecologically sound flooring products with durability, sustainability, and creativity infused into one superior floor. In the years to come one hundred percent waterproof flooring is becoming more and more accessible. We distribute and install the latest in composite hardwood flooring, that is 100% waterproof and very durable. SPC uses a composite of limestone powder, PVC and stabilizers, which is a much stronger and longer lasting product, than your typical flooring material. SPC has many natural hardwood selections to choose from which we have provided above, their are many more hardwood choices and we'd be happy to help you select the look that is right for you. Our team of hardwood flooring experts has a great deal of experience with choosing the right look and feel for your space, office, home, sports complexes, and/or public spaces. Feel free to contact us today and we can provide you with a viewing of our current samples and we can choose an SPC flooring material that is right for you.
Scratch Restoration
Instead of sanding an entirely floor, through our unique method we are able to conceal scratches and dinks in any wood floor. This is a great and less expensive alternative to restore floors with minor, but noticable wear, as this process does not require furniture removal.
Non-sandable floor renewal
When floors are so worn that sanding is no longer an option, we are able to recoat the top layer to offer an added shine.